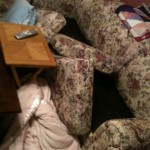 By Michele Wojciechowski on June 8, 2014
For the most part, Riley is a happy dog. He runs around all the time. If he had the ability to play 24/7, he would.
Posted in My Life With Riley | Tagged 24/7, action, all by myself, anger, attitude, Baltimore, Baltimore Maryland, Baltimore MD, being angry, bothering, cam, caught, chew, chewing, close, comedy, cop, cop an attitude, couch, crate, cushions, desk, destroying, dog, doggy, downstairs, favorite, fine by us, fling, flings, force, Funny, furniture, grateful, happiness, happy, Humor, humour, in action, in the act, in your face, joke, joy, leave, living room, love, love seat, loves, loveseat, Mad, mad dog, marks, Maryland, message, Michele Wojciechowski, Michele Wojo, My Life With Riley, passed, play, poop, pooping, problem, proud, proudly, Puppy, Riley, shoes, sign, spots, stern, sternly, stinker, teeth, ticked, ton, total, upstairs, wagging, wojo, Wojo's World, Wojo's World. humor, writing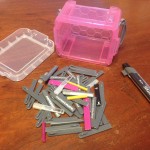 By Michele Wojciechowski on April 24, 2014
There's a saying that the definition of insanity is doing the same thing over and over again and expecting a different result. Well, color me crazy. You know those clippy things on pens and mechanical pencils that allow you to clip them to your shirt pocket? Did you know that they have a name?
Posted in Columns | Tagged 12 step, angry, attacked, average, averages, bad habit, Baltimore, Baltimore Maryland, Baltimore MD, bed, big, brand new, break, breaking a bad habit, chew, clip, comedy, computer, container, couch, coworker, curse, day, daydream, deal, definition, desk, different, doing the same thing over and over, everything, expecting a different result, face, Fall, fanily, folks, friend, Funny, grand, group, guilty, habit, hangs, head, Humor, humour, husband, ink, insanity, keeping track, know, lead, Mad, Maryland, mechanical pencil, Michele Wojciechowski, Michele Wojo, mr., new, newspaper, pen, pencils, pens, phone, plastic, pocket, program, proud, result, room, saying, scheme, see through, shame, shirt, sleep, snap, snapped, snapping, the definition of insanity, twirling, two, week, wojo, Wojo's World, Wojo's World. humor, wolves, worked, writing, writing omplement | 2 Responses