My name is Michele Wojciechowski, and I've always been funny.  I attribute a lot of that to my parents who also, by the way, gave me this great last name.  I grew up in a funny household, and Sunday dinners at my grandmom's were filled with relatives trying to "out-pun" each other.
I got my start in humor at age 5 by entertaining people with my spot-on impression of Vinnie Barbarino from "Welcome Back Kotter."  Sometimes, my aunts' friends would pay me quarters to do it.  And a professional comedienne was born.
Today, that little performer has grown into an award-winning writer and humorist.  No, I'm serious this time.  Really.  I've written for everything from national publications like Family Circle and Boys' Life, to regionals and locals like Maryland Life and Baltimore magazine.  My humor has appeared in publications and Web sites like the LA Times Magazine, BaltimoreSun.com, and the Chicago Tribune's RedEye.com, among many others.
I am now a featured contributor to Parade.com-the online companion to Parade Magazine-where I profile people in the humor world (some recent subjects have been: William Shatner, Mel Brooks, Hal Sparks, The Daily Show's Lewis Black, Rain Pryor, and Futurama's Billy West).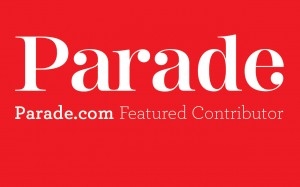 Since 2003, I've written Wojo's World®, and I've got a good following.  I've also written and performed standup comedy since I was 18 years old (So for three years now.  Okay, you got me; five years).  In 2006, 2008, and 2010, I performed standup at the Erma Bombeck Humor Writers Workshop.  People laughed.  And they weren't drunk.  Were not.  Well, most weren't.
I've lived in Baltimore, Maryland my whole life.  I'm thankful for all the weird stuff that happens to my husband and me because in Wojo's World, life is always funny…
Click here for Wojo's Press Kit.